When I heard there would be an epic snow storm early last week, dreams of taking the C line up to the top of Beacon St. in Brookline and skiiing down suddenly became a potential reality.
Instead, I had to Amtrak my way to New York early Friday morning, just as Nemo was touching down in Boston, to have Chinese New Year's dinner with my family. But that didn't stop me from grabbing a boogie-board and bombing down some hills and going for mid-blizzard bike rides in my suburban New York hometown. Luckily, I found an old ski pole and taped my GoPro to it so I could document all of this for your enjoyment: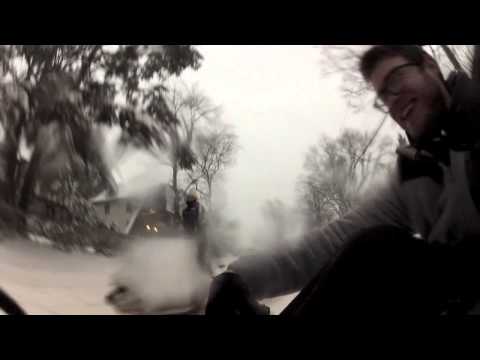 Even though I had a great time in New York, I'm still jealous of the guys who were out snowboarding down Pinckney St. in Beacon Hill.