Last year I created my own trashcan panniers for commuting and touring for $20 because I could not afford to drop $165 on new Ortliebs, and making stuff is fun. Here they are in full touring action this past March somewhere in Rhode Island:


Also, in case you're wondering, I normally stick my backpack in these except when it rains, then I use waterproof camping drybags ($12 each at Walmart).
I based them on two other designs: Ben Staley's trashcan panniers, which he used tour cross-country with; something I too hope to do one day:

, and N4zou of bikeforums.net (one of my favorite bike DIYers). I borrowed the bracket system he used to make his bucket panniers:
My end result looked like this a year ago: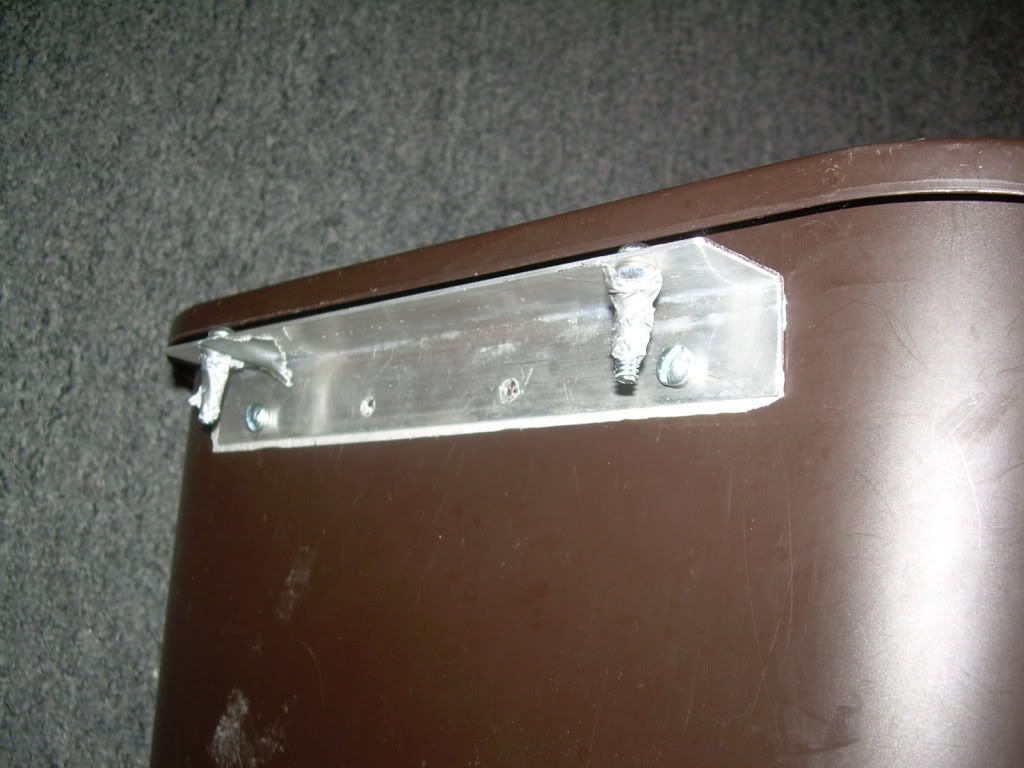 As you can see, after a whole year of using the angle aluminum and bolt mount system, the angle aluminum was starting to get bent out of shape in addition to really scratching the heck out of my rack:


I decided it was time to make new hook mounts. Best cheapest solution? Buy a set of four steel braces for four buckeroos


and bend them into hook shape with a vice grip and hammer.

The end result was this:

I reused the nuts and bolts I had, which included a #8 bolt, lock nut washer on the outside, and a fender washer and nut on the inside. For now, these mounts function to my needs.
When I first made these I used a bungee cord coming out of the rack and tied the bungee on the inside.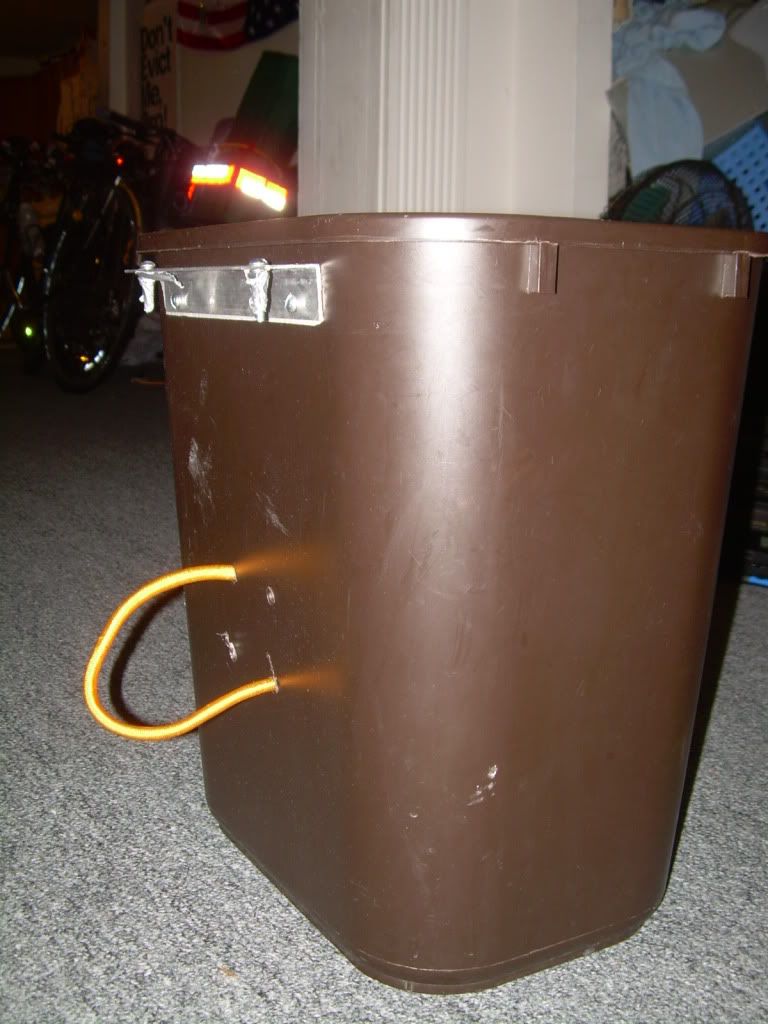 Now I just use a single bungee for downward tension, which is looped through a zip tie to keep the can tensioned against the rack:

Still to do:
-Improve counter tension strap/add emergency strap (Every once in a texas-sized pothole my panniers will fall off).
-Some kind of padding to keep rack from getting scratched. Duct tape wears off too easily. Perhaps an old tube will do.